The world's leading Business School
The world's leading Business School
We collaborate with the top companies





Guillermo Parra López
Bachelor's Degree in Translation and Interpreting from Pompeu Fabra University. PhD in Translation and Language Sciences, UPF. Audiovisual translator and award-winning teacher at Pompeu Fabra University. Lecturer at the Master's Degree in Literary and Audiovisual Translation, UPF.
Irene Soler Masó
Bachelor's Degree in Audiovisual Communication, Autonomous University of Barcelona. Master's Degree in Cinematographic Montage, ESCAC. Partner, producer and editor at Mayo Films.
Jordi Faz Florensa
Bachelor's Degree in Audiovisual Communication. MBA - Master of Business Administration. Expert in NLP and Coaching. Expert in leadership, motivation and team management in private international companies. Expert in business creation and consulting.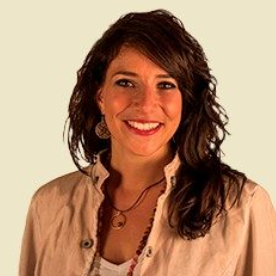 Ana Merlino Sacanelles
Graduated with Honours in Psychology from the Abat Oliba University. Master's Degree in Clinical, Legal and Forensic Psychopathology. Coach trained at the Institut Gestalt & Institut Besser - Sigmund and Team Coaching International.
Lorena Benchimol de Veloso
Business executive, with experience in Project Management, Processes and Human Resources, in private and public organizations. Master in Business Administration (Magna Cum Laude) and specialized in Project Management. Project Management Professional (PMP), acting as a graduate professor and consultant throughout Brazil, as well as distance learning content producer.
Marc Rius Laorden
Bachelor's Degree in Audiovisual Communication, specializing in interactive communication. Lecturer at MK3 Superior School (University of Valencia). Subdirector in private media. Project coordinator.
Paz Palacios
An accomplished professional with over 20 years of experience in strategic consulting, business intelligence, and music marketing. As Marketing Director at Suena Tetuán, she has successfully led brand promotion and digital exposure strategies. She has also shared her expertise with UNIR University and esteemed business schools.
Alex Rius Laorden
Telecommunications System Engineer. Master's Degree in Project Management, URL. He worked as a Hardware&Firmware developer in u3d - Absolute Zero IVS and he currently works as an Electrical Engineer in New Product Introduction Operations at HP inc.
Maria Durkin
Holder of a Master's Degree in Business Analytics from the National University of Ireland, Galway. Over two years of experience in lecturing online in data analytics to a global audience and a strong background as a computer science academic writer. 
Marta Sotto-Mayor
Professor, Certified Trainer, and International Hospitality Consultant. Award-winning academic and professional career. Bachelor's Degree from ISEC Lisboa, Certificate in Strategic Hospitality Marketing from Cornell University, and Postgraduate Course in Hotel Management from the Glion Institute of Higher Education. Specialized in hotel operations, sales, marketing and talent development.
Carlos Pérez Sánchez
Bachelor's Degree in Business, UPF. Bachelor's Degree in Sociology, UB. Expert in Institutional Counseling, Coaching and NLP.
Guillem Tort
Graduate in Industrial Organization Engineering from the Escola Universitària Salesiana de Sarrià. Master in SCM from Fundació ICIL. He is currently working as freelance in customs and transportation and used to be Supply Chain Lead at Hewlett Packard.
Isabel Sanchez
Experienced professional specialized in banking and consulting with a strong background in project management. Currently working in Risk Management at Volkswagen Bank, overseeing 2nd line defense, business continuity plans, crisis management, and managing operational, outsourcing, and ESG risks. Holds a PhD in ESG Risk and Sustainable Finance.
Eva Bozilovic
Bachelor's Degree in Information Systems Management, two Master degrees, one in Communications and Public Relations, another in Tourism and Leisure, PhD studies in Management and Business in course. Professor at various universities, business consultant and tutor of startups at G-Accelerator.
João Pita Costa
PhD in Mathematics specializing in topological data analysis. With significant research experience at the Institute Jozef Stefan, he contributed to the MIDAS project using Big Data for public health policy-making. Currently, he is designing SDG observatories focused on health and well-being at UNESCO's International Research Center for Artificial Intelligence (IRCAI).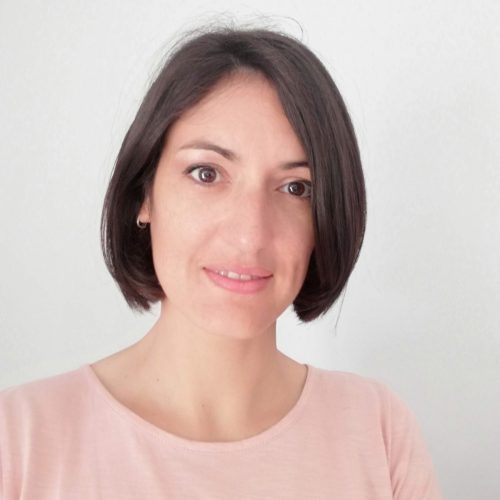 Sara Matarredona Domínguez
Bachelor's Degree in Psychology, Autonomous University of Barcelona. Assistant in development psychology research. Specialization in Psychology of Organizations by the Technological Institute of Monterrey (ITESM). Expert in NLP and Coaching. Expert in leadership, motivation and team management.
Alejandra Díaz Murillo
Bachelor's Degree in Translation and Interpreting, specializing in Scientific/Technical Translation, UPF. Experience as an English-Spanish interpreter in conflict mediation. Expert in private education.
Helio Valero Pérez
Bachelor's Degree in Audiovisual Communication, specializing in advertising creativity. Expert in digital marketing and community management. Co-director of the production company Punt de Gir.
Joan Francesc Fondevila
PhD in Journalism and Communication Sciences. Professor and researcher at Pompeu Fabra University, Ramon Llull University, University of Girona, EAE Business School, Open University of Catalonia. Main researcher on Journalism, Digital Marketing and Broadband at the SIMPED Research Group.
Marina Azcarate
Bachelor & Master of Science in Managment, EM Lyon Business School. MBA from the Indian Institute of Management. Former Head of Global Marketing at Open Garden, based in Manila. Owner of 58Bridges, creative consulting and marketing solutions for technology companies. Her experience includes strategic planning and communication, supplier management, global public relations and company representation at industry events.
Gloria Casao Chavero
Bachelor's Degree in Business Aministration, UPF. Business Administration Degree, Universiteit Maastricht. Director specializing in business moderation and community participation in Southeast Asia at InQuve. She also works as CEO and developer of leaders and organizations at the Institut Gestalt.
Miguel Ángel Violán Galán
Bachelor's Degree in Journalism, UAB. MBA from ESADE Business & Law School. Director of Aula Mediática, centre for oratory for managers. He gives talks in prestigious forums about the key factors of sports institutions as well as about central management concepts that are reflected in sports. He is professor of oratory at the EAE in the Master's Degree of Communication and Events Organization.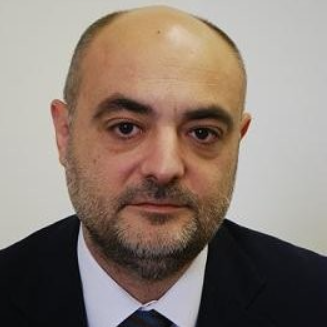 Manuel Laorden Mas
Bachelor's Degree in Information and Documentation, UOC. Master of Business Administration. Course in Democratic Development by Stanford University. Training, Marketing and New Requirements Manager at Logista Strator Spain.
Rodrigo Kong Eyzaguirre
Bachelor's Degree in Advertising and Public Relations, UOC. Graphic Design Technician specialized in corporate image and visual merchandising. Team Manager at Nespresso.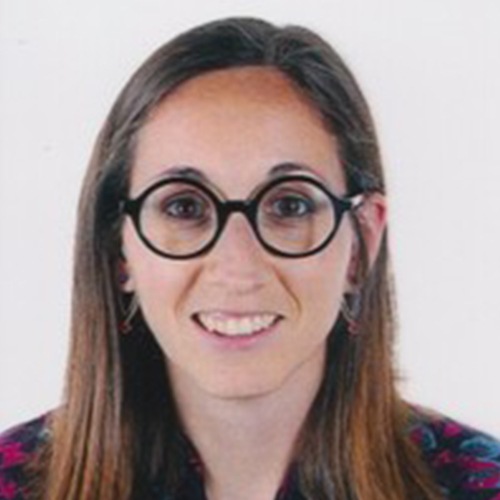 Laura Rotger Coll
Licenciada en Periodismo por la Universitat Pompeu Fabra. Posgrado en Comunicación y Periodismo de Moda en IDEC.  Experta en Responsabilidad Social Corporativa.
Esther Moral
Licenciada en Investigación y Técnicas de Mercado por la Universidad de León. Doctora en Marketing y Gestión de Personal por la Universidad de Comillas. Project Manager en InQuve.
Federico D'Alessio
HR Digital Consultant y HR Trainer, fundador de una aplicación llamada Recruitering, con más de 8 años de experiencia profesional en recursos humanos.
Academic Excellency
---

ENEB is an online business school specialized in high-performance Master and Postgraduate programs, based on distance learning methodology.

Triple Certification
---

ENEB Business School offers Master and Postgraduate programs, as well as a wide variety of Higher Education Courses with great recognition in the business sector.
International Character
---

Since its foundation, ENEB has invested in a policy of global content, with a clear international focus, developing its activities mainly in Spain and other European countries…
Jobs and Placements
---

ENEB Business School is recognized by the most prestigious companies in various business sectors.
Student Services
---

Besides our job board, we offer accommodation services for students looking to relocate to Barcelona, through our collaboration with the Barcelona Centro Universitario.
Students' Opinions
---

ENEB has more than 65.000 students from more than 50 different countries, which makes us one of the main references when it comes to online business schools around the world.
Collaborating Companies
---

We invest in a close relationship with companies with a global presence.
Gift Tablet
---

All our students have the most advanced technological resources available, so they can study in the most efficient way.
Rankings
---

We have been awarded by the most prestigious institutions in the education sector.